Voice of the Infant Best Practice Guidelines and Infant Pledge
Published in 22nd of March 2023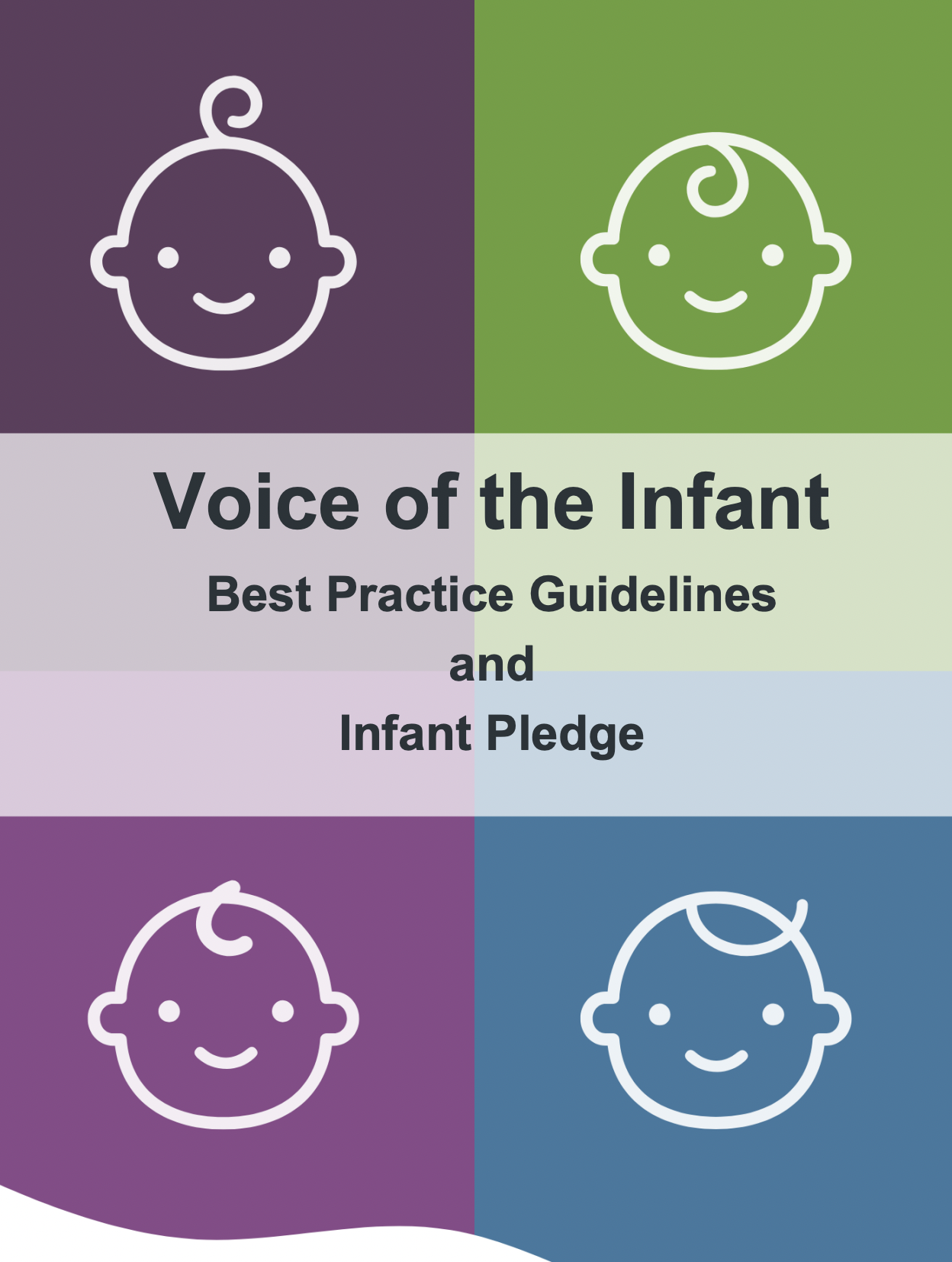 Author: The Scottish Government
Publisher: APS Group Scotland
Date: 2023
Geographic Coverage: England
Type of Resource: Report
Sector/setting: Government
Vulnerable groups: Children, Young People
Developed with children and young people? No
Type of participation: Consultations With Children
Availability: Open Access
Keywords:  Case study, Infant, Best Practices, Mental Health  
The Voice of the Infant Best Practice Guidelines and Infant Pledge have been coproduced by a short-life working group, on behalf of the Infant Mental Health Implementation and Advisory Group, which is part of the Scottish Government's Perinatal and Infant Mental Health Programme Board.
The intention is to provide guidance on how to take account of infants' views and rights in all encounters they may have with professionals in statutory or third sector services, or in public spaces such as shops, libraries or galleries.
This guidance is primarily written for all those who come into contact with babies and very young children through their work in community settings and nurseries, and in education, third sector, health and social services, both general and specialist. They can support infants to be active participants in these services, and inform the care and decisions that affect them. It may also be of interest to a wider audience including policy makers and families.