National Strategy on Children and Young People's Participation in Decision-Making
Published in 13th of March 2019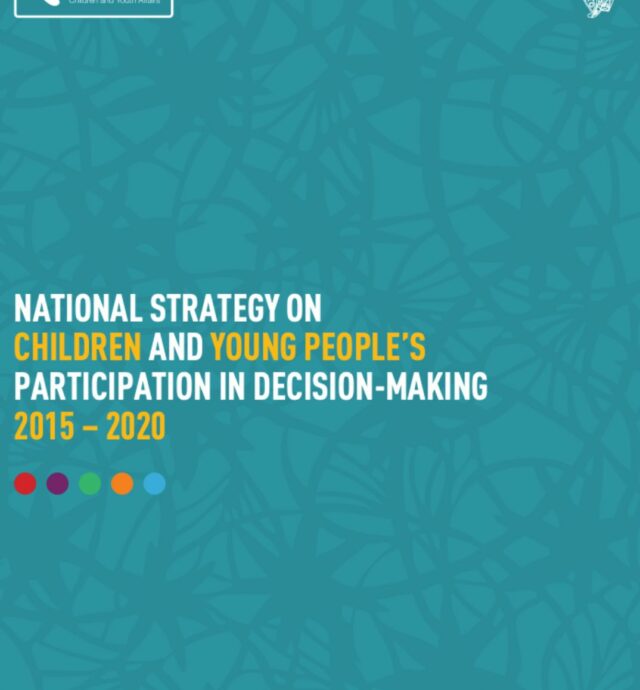 Author: Department of Children and Youth Affairs
Publisher: Department of Children and Youth Affairs
Date: 2019
Geographic Coverage: Ireland
Type of Resource: Report
Sector/setting: Government
Vulnerable groups: Children, Young People
Developed with children and young people? Yes
Type of participation: Consultations With Children
Availability: Open Access
Keywords: Child, Participation, State Care, Voice, Young People
Children and young people have a right to participate in decisions that affect their lives. With the ratification of the UN Convention on the Rights of the Child (UNCRC) in 1992, Ireland, like almost all other countries in the world, committed to ensuring that the voices of children and young people are heard and that their opinions are given due weight in matters that affect them.
Ireland signed and ratified the UNCRC's Third Optional Protocol on a Communications Procedure in 2014, which further strengthens the voice of the child by allowing individual children to submit complaints regarding violations of their rights under the Convention.
The Thirty-first Amendment of the Constitution (Children) Act 2015 was signed into Irish law on 28th April 2015. This amendment provides, for the first time, a specific affirmation of rights and protections to be enjoyed by children as children. It gives Constitutional status to application of the principles of the best interests of the child and hearing the views of the child in stated circumstances.