First 5 Report on the National Consultation with Young Children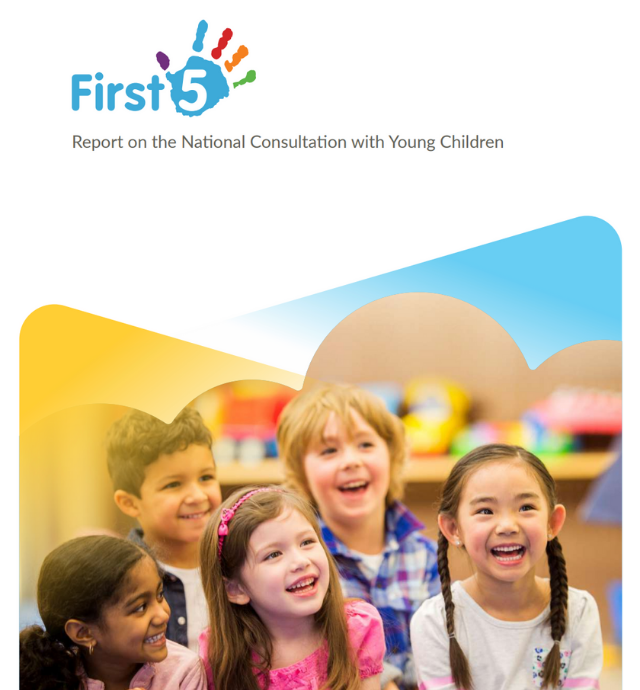 Author: Imelda Coyne, Deirdre Mallon and Emma Chubb
Publisher: School of Nursing and Midwifery, Trinity College Dublin.
Date: 2016
Geographic Coverage: Ireland
Type of Resource: Report
Sector/setting: Government
Vulnerable groups: Children, Young People
Developed with children and young people? Yes
Type of participation: Consultations With Children
Availability: Open Access
Keywords: Child, Participation, UNCRC, Voice, Young People
Children aged 3–5 years are at an incredibly important stage of their life. Within the last decade they have been increasingly prioritised within Irish policy. As such, there is now a wealth of research from Ireland that focuses on young children's health and wellbeing, their
learning and development, and the services which benefit them.
Investing in children's early years has major human, social and economic benefits; consequently, ensuring the health and wellbeing of this section of the population has become a key priority for policymakers. Currently, the majority of children aged 3–5 years in Ireland are in good health, according to their mothers2, 3. However, there are a number of key concerns in relation to children's health and wellbeing, namely rising levels of overweight and obese children and injury and accident occurrence.